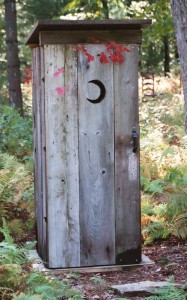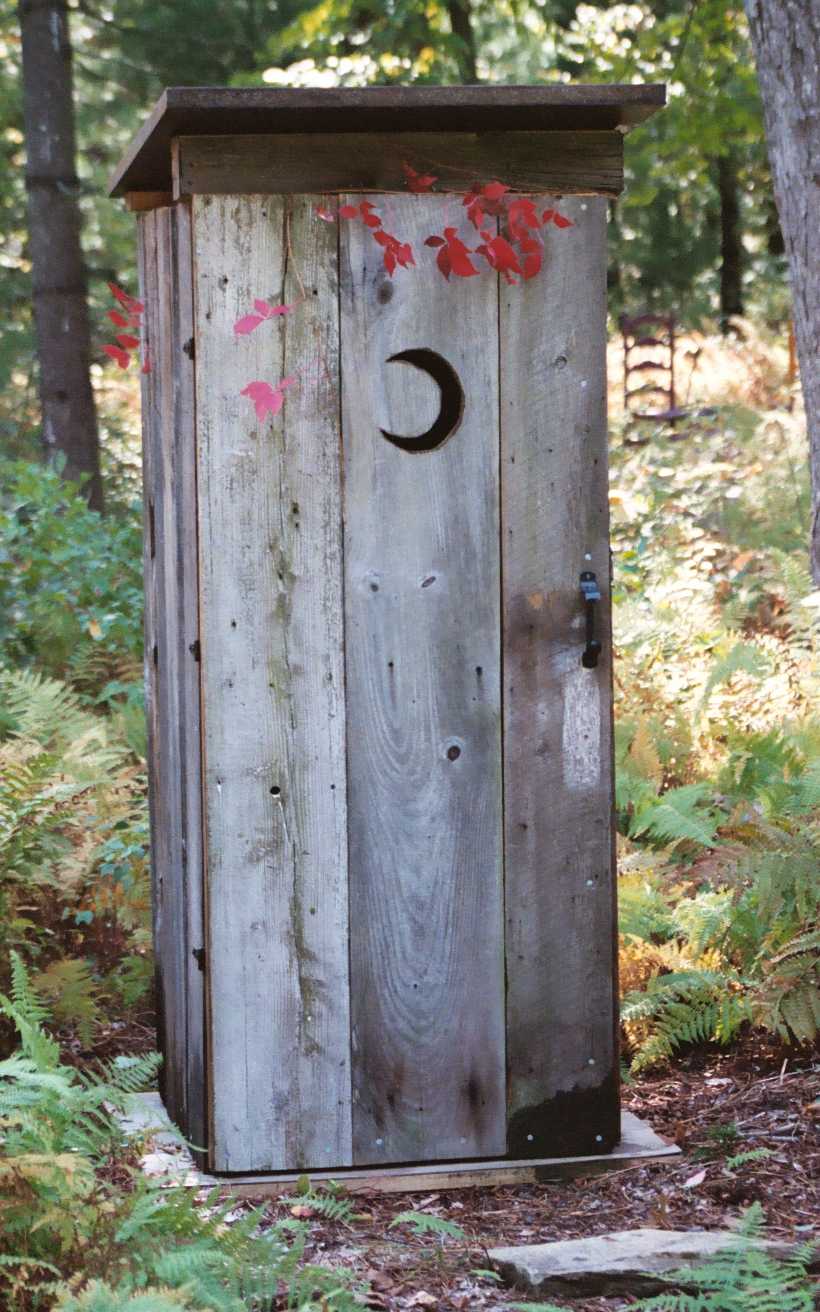 I have been very close to burning mixtures of fecal matter, urine, and diesel fuel and I can tell you the smell is pretty disgusting.  You never quite get used to it, nor does your appetite fully recover.  Quite often people forget that everybody poops, and should the power go out for an extended period of time in suburbia you will only have a couple options when it comes to dealing with human waste.  You can poop in buckets and bury the contents around your yard, poop buckets and attempt to burn your waste (not a good idea), or you can dig a sanitary pit away from any water supply and hopefully keep your family from getting sick.  Quite often people do not realize just how important it is to stay clean and germ free, especially in a survival environment.  No matter how hard you try to avoid it everyone has to poop.  It would be optimal to find a way to get around the hazards of exposed waste prior to some catastrophe occurring.  I have dug many pits in my day but never a full on functioning pit for an outhouse.  Since I am not the subject matter expert on this topic  I will post is an article from someone who is, take from it what you will and remember that e coli can kill you just as easily as a 55 grain FMJ bullet.
Here is the link to the article over on Rogue Turtle.  What follows would be some practical potty advice offered up by the author.
PRACTICAL POTTY ADVICE

If you have small children, be sure you accompany them to the outhouse and help them use the facilities. Since the bottom opening in the potty is considerably larger than a home toilet, the urge to reach in and "play" may be too great for a toddler…with tragic results. Keeping a outside door latch mounted up high will prevent small children from straying inside while you're not looking. Like a swimming pool, it can be considered an "attractive nuisance".

In winter, run ropes to and from the shelter and the outhouse. That way, you won't get lost in the blowing snow when going to the bathroom. Out west, people have died going to potty.

Until you get your first deep pit dug, temporary potties can be made from 5 gallon buckets. The walls can be simple blankets or other coverings to make tent-like walls. Unless you are digging in frozen ground, a hole large enough to use right away can be dug in less than one day. Most military units I have been around use digging latrine holes as a method of punishment. It's considered a "crappy" job, if you get my drift. If you have an all male outfit, jut run a plank out, cut a few holes, and you are done. It's not a pretty sight for visitors. Most people prefer walls.

A word about toilet paper: Like ammunition, you can never have too much. I do not recommend you give everyone their own roll of paper, only replace the one in the outhouse when it runs out. Too many people with toilet paper means some gets lost or "borrowed" and I have seen fights break out over this stupid subject. (Remember, I work in a jail in Florida.) One hole, one roll.

If your family is like mine, you need some sort of inside latch so accidental "embarrassing moments" are kept to a minimum. Screaming teenage girls hurt my ears. Make sure the latch can be used by the youngest person in the group who will be using the place without assistance. I've seen youngsters accidentally get locked into bathrooms when they don't know how to unlock the door. It would be even more traumatic in a cold and drafty outhouse in the woods at night. Heck, that would scare me…I have a son named Jason, did you know that? He was born on Friday the 13th, no kidding. I think he owns an axe.

Lighting in an outhouse at night is on a "bring your own" basis. Don't leave valuable lights laying around in the outhouse. First of all, they may fall into the hole never to be seen again. I'm sure not going after it. Second, someone will leave it on and it will be useless anyway. If I did mount one, the only light I would even consider is one of those "tap lights" advertised on TV. It seems to be about the easiest and cheapest to install. If you loose one of them, you haven't lost much. Everyone in your shelter should have their own personal flashlight at night anyway.

There are many humorous stories associated with the outhouse. Many people name their outhouses: "Moldy Manor", "Moon Room", etc. Name it after someone you hate: "Hitler House" would have been appropriate years ago. How about "Saddam's Palace"? "Thunder Dome"?

On a practical note, if you bag up all the dirt removed from the hole, you can berm-up the north side of the outhouse to keep the cold winter winds out. Then, when you are ready to cover the hole up, the dirt is right there ready for you. Just a thought. I don't like doing work twice.