By Ditch Doctor
We all love to get a good bargain, and you can get bargains at a dollar store on some items. However if you are prepping for a disaster, you need to stay away from these things at a dollar store:
1. Batteries: I saw Panasonic and Sunbeam on the shelf and both are rated low by Consumer Report. They are cheap carbon zinc batteries and not lithium, have short life and can leak.
2. Extension cords and power strips: These items are cheaply made and can be a fire hazard. There are reports of counterfeit UL labels on these items.
3. Light bulbs: The brand they carry is Sunbeam and again they are rated low with a shorter life.
4. Smoke detectors: Do you really want to protect your family with a dollar smoke detector? Enough said…….
5. Food: The brand named food I saw had a short shelf life. Most of the no brand food came from third world countries like Mexico, Peru, Turkey and Thailand. These countries are unregulated and don't have the standards we have in the U.S. Much of the food was distributed by a U.S. company but doesn't state where the product was from.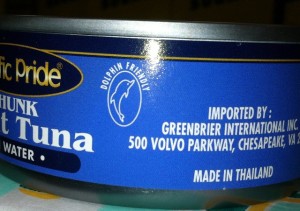 6. Coffee: The instant coffee I saw came from Egypt and the ground coffee came from Vietnam. I have been told that the ground coffee tastes like battery acid.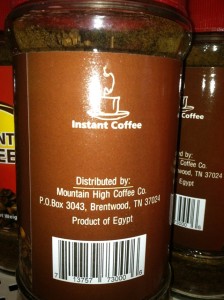 7. Medicine: The no brand medications come from third world countries and are not regulated.
8. Toothpaste: The no brand toothpaste comes from China and was found to have traces of harmful chemicals.
9. Single roll paper towel: This may look tempting, but you can go to a discount grocery store and buy 8 rolls for $5.99.
10. Flashlights: There are various sizes and features, but you get what you pay for. I tried many of these flashlights in the store and some didn't even work. In a disaster situation, do you really want to trust a cheap flashlight?
If you are prepping for a disaster, emergency situations, or doomsday you need to have equipment that won't fail you at the worse time. When it comes to your safety and the safety of your family, it's worth spending more money and getting a product that you can depend on. I'm sure there are items I have not included and I would be interested in your experience at a dollar store.
Ditch Doctor is a former police officer, retired firefighter and currently works as a flight paramedic on an air medical helicopter.