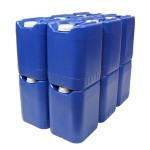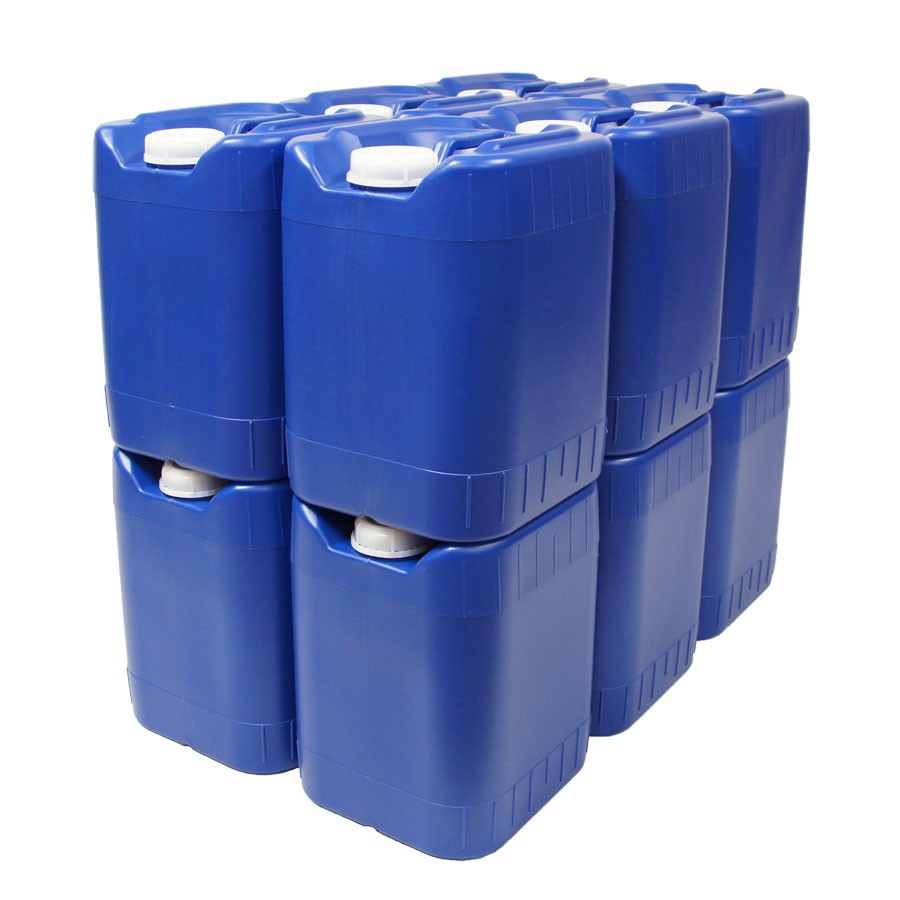 When I started prepping I was the guy with 1 month of storage of food on shelves in the basement and what amounted to 2 days worth of water for my family to go along side of it.  Pitiful and scary at the same time, after all one can go much longer without food than water.  Fortunately I got my priorities straight and started stocking up on water.  Cases of packaged water bottles, 1 gallon jugs of water and 55 gallon barrels all found their way into the basement.  I'm sure many of you have similar set ups and if you are truly ahead of the game you probably have rain water harvesting equipment as well.  Here's the thing, you can't just toss jugs of water into the corner of your basement under the stairs and expect it to be potable when you try to drink it 3 years later.  There are certain precautions that must be taken when keeping water in the basement, here are a few which I refer to when storing and rotating through my supply.
Avoid leaching.  This can be dangerous, the basic premise being that contaminants find their way through the exterior of your water storage device and into the water itself.  This is bad for obvious reasons, refer to this fact sheet for more information on leaching.  I keep my 55 gallon barrels off of the floor using pieces of 2×4, and store all of my other water units on wooden shelves.
Be conscious of weight.  Water is very heavy so make sure to remember that when picking a spot to place your container(s).  One gallon of water weighs 8.32 lbs, which translates to a 55 gallon barrel which weighs 457 lbs when full.  As such you probably won't be moving it once it is in place, something to consider if you planned on "tossing" it in your bugout vehicle during an emergency.  If you are an offensive lineman for the NFL, disregard my last statement.
Diversify your containers.  If you can afford it go for various sizes of long term (5 year) water storage devices.  Water barrels are great, but stackable water container kits are also very handy.  As previously mentioned I also recommend having shrink wrapped single serve bottles and larger 1 gallon containers.  These are great when you have to pack up and leave and would also be great in a bartering situation.
Watch expiration dates.  The key point here is to ensure that you rotate through your supply so your water does not go bad.  While I have read that water is good past the date printed on the label, personally I would not test that theory unless absolutely necessary.  Water is relatively cheap, just drink the stuff and buy more.
Make sure you have all the right tools.  Most kits come with all the right tools, but if not make sure you have a bung wrench and water siphon pump.
Have a backup plan.  Even the super prepper with 20,000 gallons of fresh water on his ranch in the redoubt had better have a backup plan.  The water will run out, it's a simple fact.  Knowing this make sure to have ways to purify and filter contaminated water.
Check out this video for more ideas on water storage, or post your experiences in the comment section below.  Thanks much for taking the time to share!