I need to clarify the title in this post in that my wife has always been on board with this whole prepping lifestyle.  She initiated our garden last year and easily put in 80% of the work to make sure it yielded crops.  She never questioned my prep purchases and has always supported our transition to a self reliant lifestyle.  Yet only recently has she really embraced all of the outdoor-ish lifestyle which I have been accustomed to for many years.  Trails walks, camping over night, getting out of the comfort zone so to speak.  I should clarify when I mention camping this isn't the "glamping" suburbanites speak of but rather a rustic, get out into the woods and get some sweat between your thighs type of camping.
Today we went shopping and my wife picked up some nice pants to go trekking in along with some Keen hiking shoes.  I have some Merrill shoes as well as Keen and have to say that the Keen are superior, thus my push to get her some.  The support they provide along with the ruggedness of design will help ensure that while we are out navigating the trails her feet will be secure and comfortable.  I realize many preppers are into the DIY or go cheaper route, but there is no way on this planet that a pair of $10 Wally World hiking shoes can compare to these.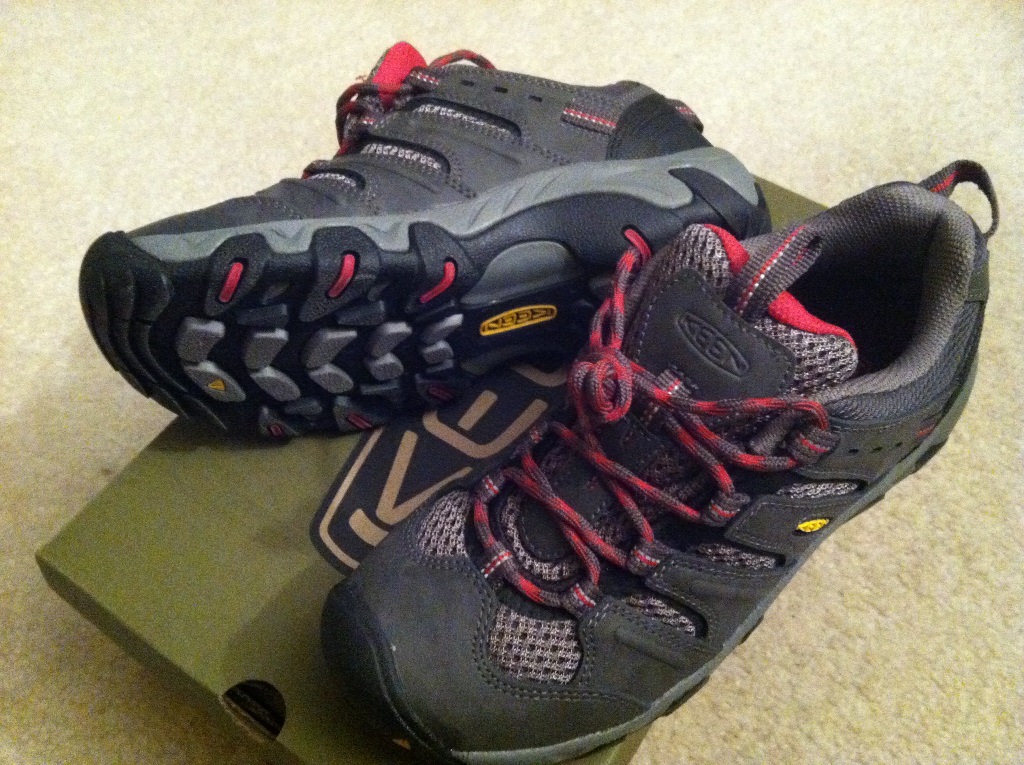 **********************
Prepper Deals Online:
Two places (outside of our sponsors) I recommend looking if you are in the need of prepper supplies.