The last couple weeks have been ridiculous with temps ranging from -30 to 15 or 20 degrees.  Every time I step outside I know that if I were to get dropped in the woods in these temps my likelihood of survival would be slim.  Yes I have gear and know how to make a fire but when it's so cold that it feels like the air is being sucked out of your lungs, that could be problematic.  I'm not sure how the folks up in Alaska do it, maybe they eventually get used to this sort of thing (and layer their clothes).  Don't get me wrong, I've trained in the cold and been the guy who has woken up with ice on the outside of a sleeping bag but this is on a whole new level.  It truly makes you realize just how brutal nature can be if not prepared.
In other news my German Shepherd (now 10 months old) is apparently immune to the cold.  We go on walks and I'm wrapped up like the Michelin Man, he runs around like it's 70 degrees outside.  The other night it was hovering above zero and I let him out, 10 minutes later he was laying in the snow chewing on a bone enjoying himself.  That's one hard as nails dog!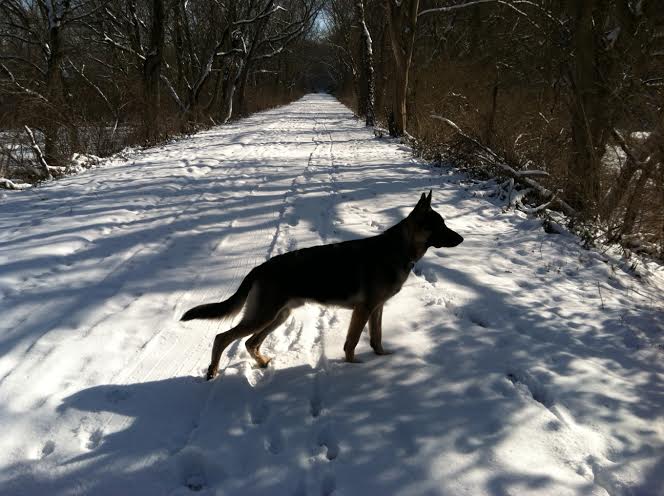 *************************************
Deals on the internet
Our friends and BlackRiverOutpost.com are running a promo: Free Shipping on orders over $99.  This promo ends on 02/01/14 so get it while you can.
Today only (Friday 24 Jan) Camping Survival is having a site wide 10% off sale.
As a knife guy I can't pass on telling everyone about the Spyderco on sale over at AWBPrepper.com.  Great little pocket knife and I actually had one until I lost it!
*************************************
Current Events
Transformer Fire Leaves Residents Without Heat, Power In Bitter Cold
PJ:  Proof that it doesn't have to be TEOTWAWKI for people to experience small amounts of SHTF.
"The Market Is Rapidly Realizing That They Can't Go On Forever"
PJ:  It will be interesting to see where we are 3-5 years from now.  I wonder if people will still be dumping money from their paychecks into 401k's or IRAs hoping for a return in say…20 to 30 years.
Newspaper chain plans 'state-by-state' concealed weapon databases
PJ:  Interesting to watch as they attempt to put CCW permit holders who pass an FBI Background check and are required to take training on the same level as sex offenders.
Pro-death Insanity Envelops Belgium
PJ:  This is creepy….and crazy.