Prepper-Resources.com presents a 40 minute unedited interview with Joe Teti, the co-star of the hit TV show Dual Survival and also the owner of Lone Operator Inc.
During this interview I covered the following topics with Joe:
Joe's background and some "fun to know" information
Training philosophies related to fitness, shooting, tactics, and survival.
Lone Operator Inc.
The Hit TV show Dual Survival.
I hope you will enjoy the interview as much as I enjoyed speaking with Joe.  He struck me as incredibly humble and down to earth, and someone who truly is passionate about his calling in life.  Without a doubt I feel super privileged to have had the opportunity to pick his brain.  Make sure to visit Joe's website at www.josephteti.com.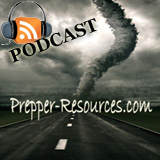 Listen to the interview by clicking here or click the Play button on the media player below (not viewable via RSS feed).
Podcast: Play in new window | Download