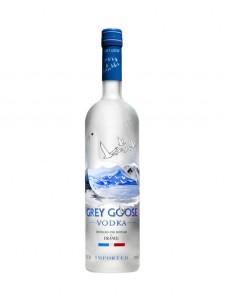 Maybe you don't partake of alcoholic beverages.  If that is the case I congratulate you for having the strength and self discipline that I sometimes lack.  However a personal choice to abstain from the bottle should not deter you from stockpiling some for SHTF.  After all even though you might not drink quite a few others in your area certainly do, making booze quite a nice commodity to have if others start to get desperate.  As a matter of fact as of 2012 liquor sales are up, suggesting an increase in demand (or block parties).
Liquor sales rose by 4% last year, and growth was particularly strong in terms of exports of American spirits (up 16.5%) and sales in the pricey "super premium" category of vodka (up 15.9%). Liquor also posted slight gains in market share against beer, indicating that consumers feel good enough about the economy to splurge on upscale beverages.
When the economy slumps and things go sour people tend to cut back on quite a few things, liquor is not one of those things.
How does alcohol figure into the mix? By most accounts, during recessions, alcohol sales don't suffer. After all, tough times unfortunately bring with them an excuse for some to turn to the bottle.
Even prior to natural disasters people tend to stock up on beer, wine and booze.  For some reason it's just one of those things that many people simply cannot live without.
Eric Bernabo, owner of Jolson's [Wine and Liquor], said his shop is always crowded whenever there's a natural disaster on the way.

"Whoever said you need bread and water? Get a little bit of red wine and a bottle of vodka and you'll be all set," he said. "You won't even remember the storm happened."
So there you have it, I suggest having at least 12 bottles of cheap booze on the shelves of your basement storage unit.  Why booze (liquor)?  It stores better than beer and also has some "medicinal properties."  In addition booze can be purchased quite cheaply, if it comes in a plastic bottle and is sitting on the bottom shelf that's probably the cheapest stuff in the store.  I suggest buying Vodka (maybe 75% of your collection) as it has been proven to the the most popular type of liquor, accounting for 31% of spirit sales in the US.